by Benjamin Gilmour
Here is a war film with a difference. A war film that refuses to glamorise death, or justify revenge, or thrill gun-lovers. A war film that won't be neatly dividing the good from the bad, the black from the white, the cowboys from the Indians. In this war film you'll soon enough forget whose side you are on.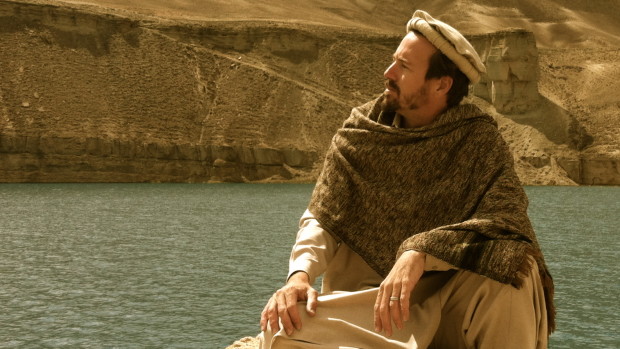 As a writer and filmmaker I've been a guest in Afghanistan and shared tea with men my age who have only ever known a state of war. As a paramedic and aid worker I have treated the casualties of this conflict and others, including returned soldiers with physical and mental disabilities like PTSD. There's no doubt in my mind that war is profoundly immoral and, in most cases, illogical and completely unnecessary.
Pacifist filmmakers and civilian victims of war are not the only ones who believe this. Even soldiers do, many soldiers who have been there and fought 'the enemy' face to face. Our film 'Return to Kandahar' is about one such soldier.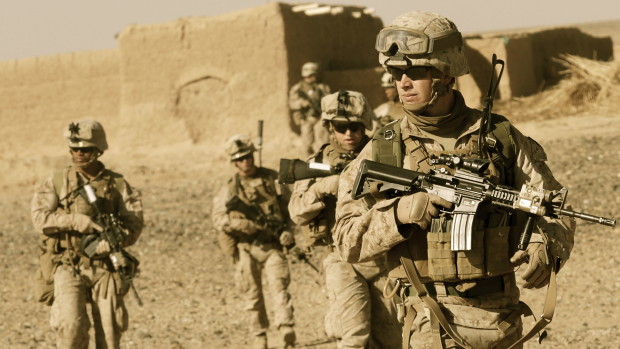 In 'Return to Kandahar', a US marine, tormented by the nightmares of war, flies back to Afghanistan as a tourist to track down the family of an unarmed civilian he killed in the throes of a raid on a remote village. He does this to beg forgiveness from the family and face the consequences of his actions.
Our story aims to humanize Afghans and Muslims in general, showing an alternative  perspective on an ongoing conflict we struggle to make sense of. It also aims to demonstrate the mercy in Islam that is so commonly ignored by extremists and Islamophobes alike.  Our central character Mick's courage in going back without protection to the centre of his nightmare and discovering the source of healing is something I believe will promote understanding and empathy with Afghans and damaged war veterans alike, helping pave the way to peace.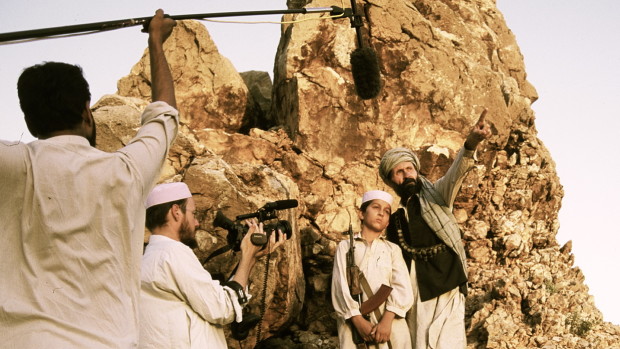 The Filmmakers
Ever since my first feature film 'Son of a Lion' was selected for the Berlinale and screened in cinemas worldwide I've been eager to go back and work with locals in Afghanistan and Pakistan on another project. Finally, after several years of intense research and writing, I have a script. The film is inspired by dozens of true Afghan hostage stories dating back to the First Anglo-Afghan War in the mid-1800s.  The story is also my answer to recent Hollywood 'war porn' like 'Seal Team Six' and 'Lone Survivor'.  With this film I want to obliterate the 'Islamic terrorist' stereotype at the centre of modern war propaganda.
For our feature film 'Return to Kandahar' we are pulling together a truly amazing team. Already we have attached an experienced Afghan crew and Pashtun producers Asif Ullah Khan and Omar Ali Arbab, along with a celebrated LA-based cinematographer and one of Australia's most respected film editors. Casting is currently underway on for the role of our central character, Mick. And our Afghan producers are scouting locations right now in one of the most spectacularly beautiful countries on earth.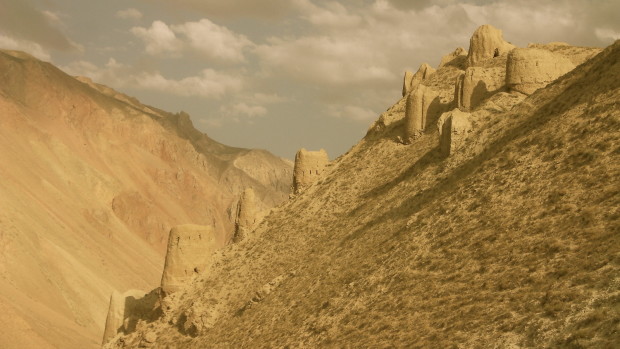 What We Need
While a generous Pashtun philanthropist has contributed to some of the shooting costs on location to make this film possible, it is up to us to raise money for our brilliant cinematographer, editor and lead actor (names to be revealed shortly!). We also need to cover their equipment and flights, as well as insurance and security. No, we are not shooting in New Mexico. I believe in authenticity at every stage of the process, and unfortunately making a film in a war-zone comes at a cost.
We need (at least) $30,000 USD to cover these costs. Every dollar will be going towards making this important film, a film with such a compelling narrative and superb production quality that we are confident it will captivate audiences everywhere. To make this happen, we are relying on your partnership and generosity.
To help get this film made please go to https://www.indiegogo.com/projects/return-to-kandahar#/
Timeline
While we cannot provide an exact shooting timeline for security reasons, we hope to have a rough-cut of the film completed by September 2016. Perks will be honoured by the end of 2016, although we anticipate much earlier.
An Essential Film
The heavily polarised view of Muslims, especially asylum seekers, many of whom are from Afghanistan, has created a climate of fear, mistrust and Islamophobic rhetoric within the global narrative. Our film aims to counter this narrative and highlight the beauty of a people who have been heavily scapegoated and marginalised.
This film is also essential as a way of shedding light on the enormous problem of post-traumatic stress in returned soldiers. By 2012, the number of PTSD-related suicides in the US Army had surpassed the number of combat deaths in Afghanistan. The same has been reported in Australia and Britain. While writing the script for 'Return to Kandahar' (working title) I wanted to explore the impact of war on several levels, both for Afghans and for the foreign soldiers sent into combat.
Risks & Challenges
This will be an enormously challenging film to make. We have some big set pieces, occasionally featuring hundreds of extras, all in harsh, dangerous and remote locations in Afghanistan and Pakistan. All the more reason why we need as many people behind us as possible, supporting us both financially and with encouragement. We are very blessed to have two excellent production partners in Afghanistan and Pakistan, both experts in dealing with the challenges their environments throw at them.
Moreover, our track record as filmmakers speaks for itself. While I can't yet reveal the identities of our DoP and Editor, let me assure you they are top of their game. Also, as writer/director, I have a track record of two critically-acclaimed feature films selected for some of the most prestigious film festivals in the world. I am also the author of two bestselling books published by HarperCollins.
Now 'Return to Kandahar' gears up for pre-production and we are 100% committed to making this film. All we need is the money to pay for the rest of our talent and we're good to go.